360 VIDEO BOOTHS
The Best 360 Booth Rental For Your Next Event
The 360 video booth is the newest and most sought after piece of event entertainment of the year. Know by many names like the 360 video booth, 360 photobooth, 360 Spinner or just 360 it is an experience unlike others and the end result is pretty unique.
You and your guests step onto the Infinity Floor (which you really have to see), with up to 5 others (that's a huge platform) and put on your best moves or strike some poses as the camera orbits around you, 360 degrees. This is where we do our part, a little editing magic that happens very quickly in the background and before you know it, your video is sent directly to your phone.
That's the high level and yes, it is really that easy but there is so much more. We have 360 video booth activations for all kinds of events; weddings, birthday parties, night clubs, corporate events, galas, trade shows and the list goes on and on and on. We even have variations of the 360 video experience like various platform sizes and our inverted overhead 360 photo booth.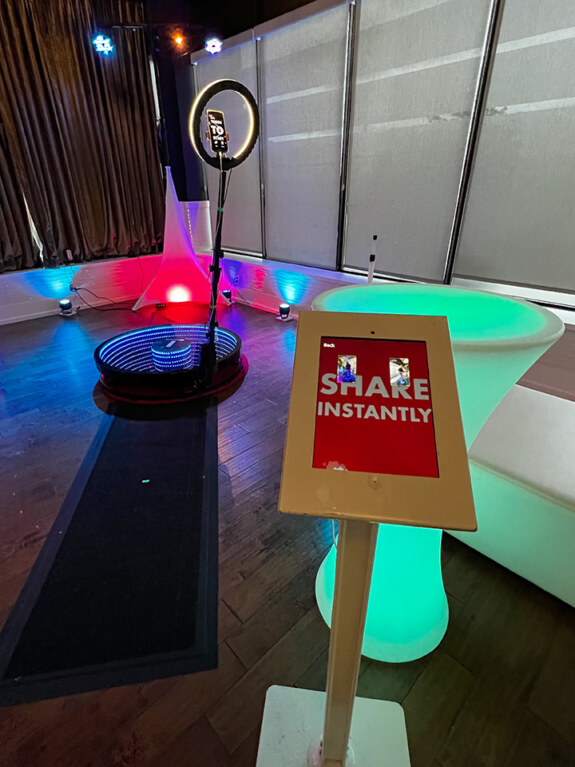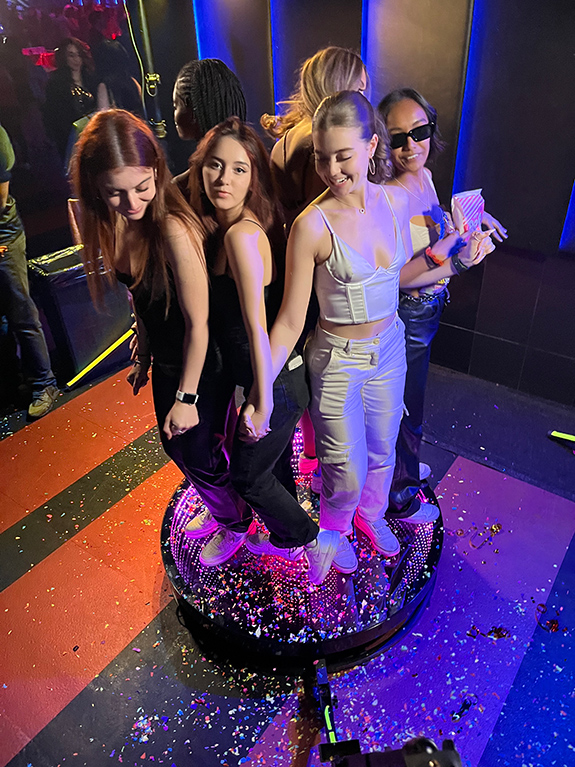 Premium 360 Video Booth Rentals in Toronto
Servicing Toronto, Mississauga, Brampton, Oakville, Burlington, Markham, Pickering, Ajax all the GTA suburbs and beyond. We are the go to photo booth company in Toronto and now the go to 360 video booth company in Toronto as well. Not your typical photo booth company by any means.
What's Included?
360 video booth
2 ambassadors
Unlimited Spins of the 360
Digital delivery of videos by scanning QR Code, text or email
Beauty lighting (ring light and tube lights)
Custom overlay
Gallery available to client
2 edit experiences for guests
Sharing station
What's Optional?
Floor Decal
Red carpet & stanchions
Enhanced lighting
Enhanced overlays
Custom Prop Signs
Attract Screen (displays slide show of 360 spins at your event, displays qr code for sharing)
Additional edit experiences
Vanity monitor (guests can see themselves on the 360)
Branded Microsite for guests
Contact Imagica today to learn more about our 360 booth rentals!