RING ROAMERS
Meet the Nomads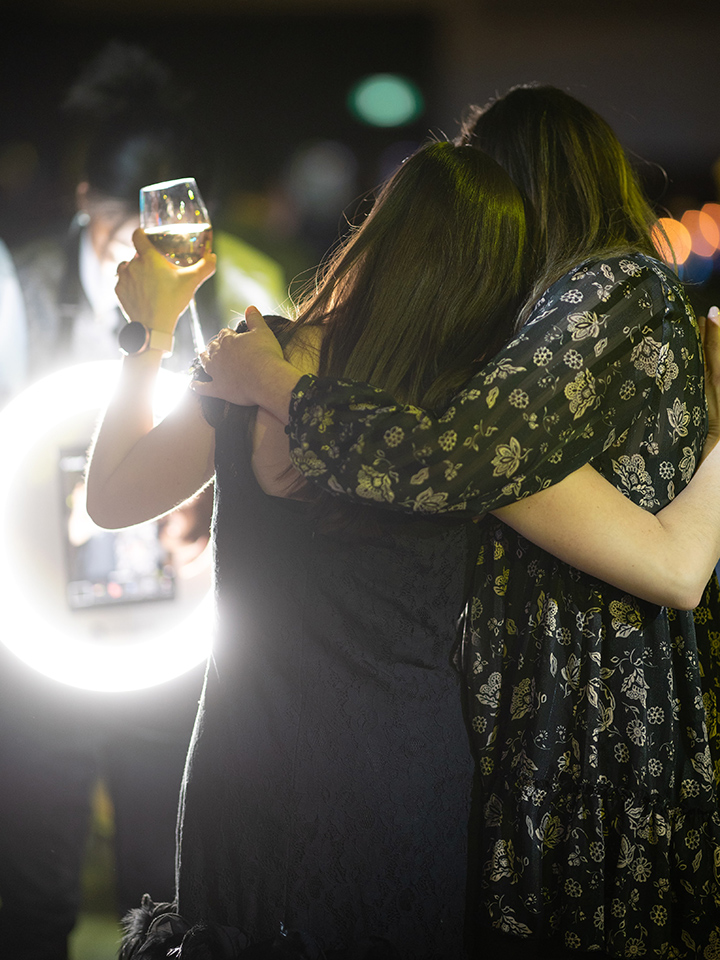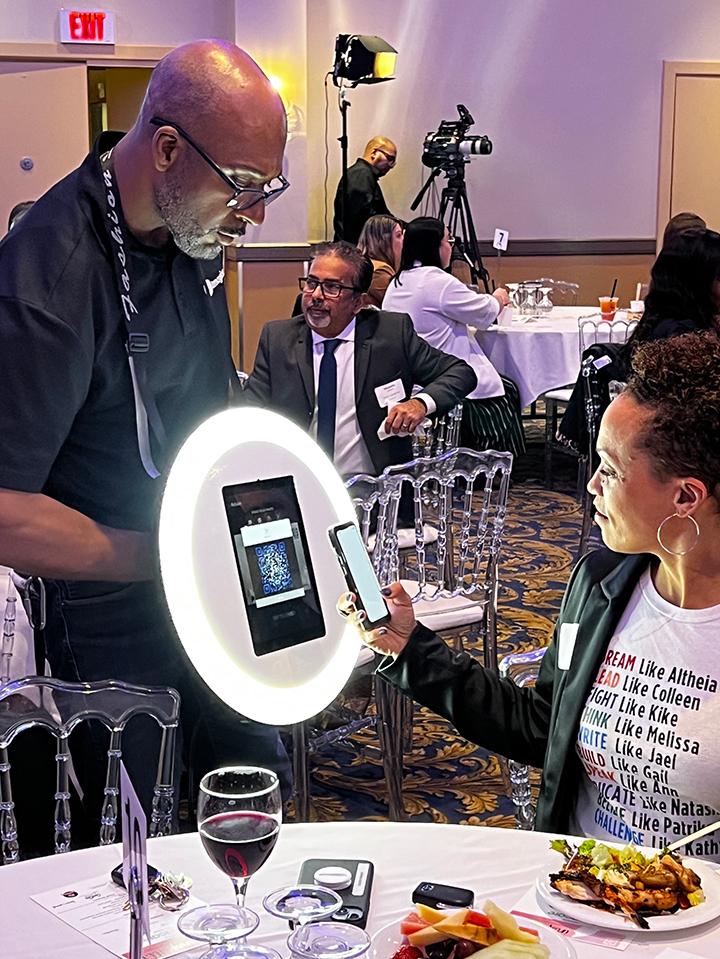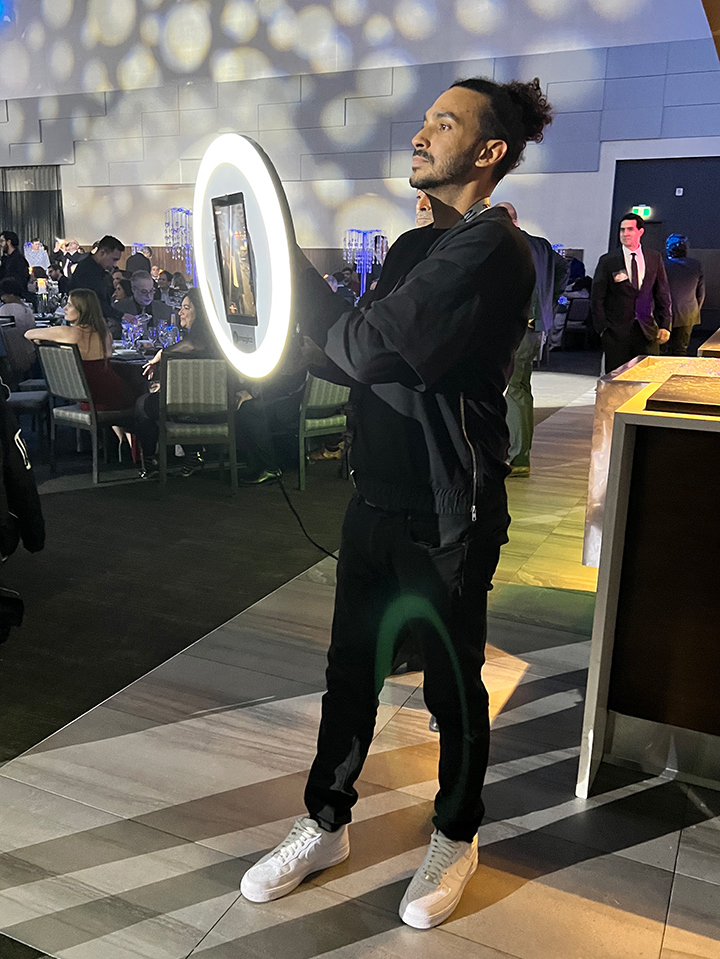 Our roaming photo booth experiences offer a unique and interactive way to engage guests at your event or venue. Not only do they provide the entertainment and guest engagement that we have become the go to photo booth company because of, but they also present an opportunity for data collection, survey gathering and guest opt-ins.
Our brand ambassadors can collect email addresses and other contact information from guests as they use the Photo Booth, and can also conduct brief surveys to gather valuable insights on guest preferences, satisfaction, expectations and far more. Our platform is flexible, allowing the event or venue to gain any number of insights through customized surveys. Data and survey requirements and questions can be submitted to us on a weekly basis, and the results are available in .csv and graphic formats within a couple days after the event. Identify demographics by age, gender, group size and facial recognition with our AI technology.
Our Roaming Photo Booths allow for a deeper look into the preferences and experiences of guests. Because the roamers go to where the guests are, they are able to gather data and insights from a wider range of patrons (many who wouldn't have otherwise gone to the stationary Photo Booth), providing a more comprehensive understanding of the event or venue's patrons.
Ring Roamer Digital Photo Booth Rentals in Toronto
The benefits of this approach are numerous. In addition to enhancing the guest experience, the data collected through our Photo Booth and roaming photo booth experiences can inform future marketing and business decisions. This can help the event or venue better understand its target audience and tailor its offerings to better meet the needs and preferences of its guests.
Overall, our Photo Booth and roaming photo booth experiences with brand ambassadors provide a unique and effective way to engage guests and gather valuable data that can drive success for the event or venue. Generally known as the go to photo booth company in Toronto, these booths of ours go to you!
What's Included
18 inch Ring Roamer with an Imagica Ambassador to operate and engage with your guests
Wifi
Online gallery of all pics
Unlimited email, text and QR scan pics to guests
Unlimited digital pics, gifs and burst mode sessions with choice of landscape and portrait orientation.
Branded/ personalized digital pics (logo, colour, etc, themed to match your event).
What's Optional
Printing
Surveys
Guest data collection
Opt-ins
Multiple roamers
Contact Imagica today to learn more about our Ring Roamer rentals!