Photo Booth Rental Toronto
An Imagica photo booth rental is the perfect tool for engaging and entertaining your guests at any kind of event. Located in the Greater Toronto area, we provide photo booth rental services in Toronto, it's surrounding cities, and even those outside the GTA.
Our photo booths do green screen photos, video messaging, GIFs, we can brand them, customize almost every aspect of the activation and so much more!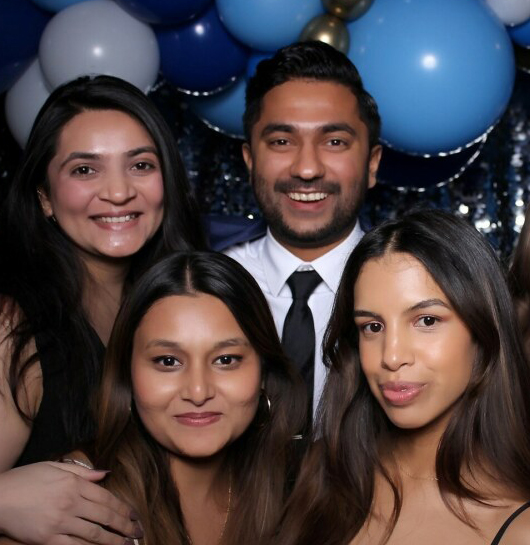 Premium Photo Booth Services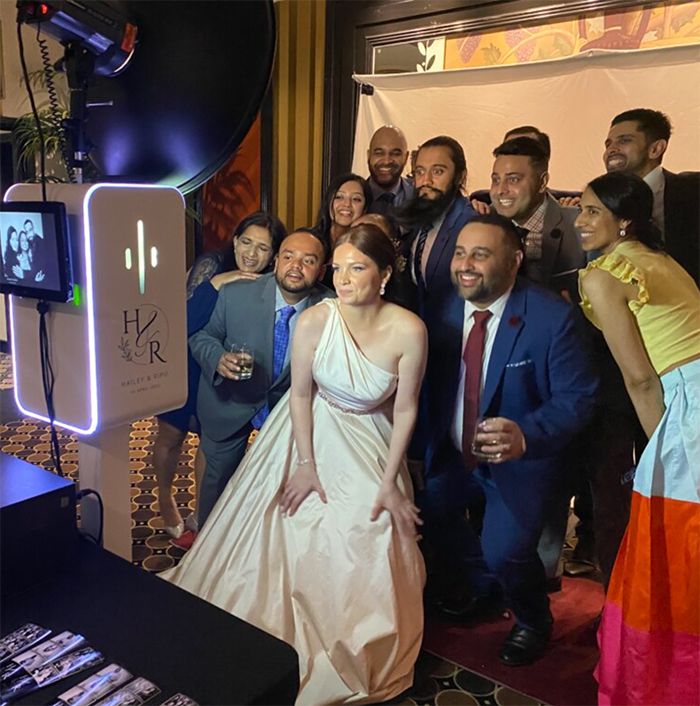 Why Choose Imagica?
An Imagica photo booth rental is the perfect medium for engaging, entertaining and leaving a lasting impression with your guests at any kind of event, large or small, personal or corporate.
Located in the Toronto area, we provide photo booth rental in Toronto, its surrounding cities and even those outside the GTA. With a large range of activations to choose from, we create personalized, meaningful experiences for your guests every time.
What makes Imagica the right choice for your event? We are event professionals with over 25 years in the corporate and personal event space with a focus on event production, videography, photography and experiential activations. We are industry thought leaders and innovators who know that giving guests an elevated experience is paramount. We're not your typical photo booth company. If you're still on the fence…check out our Google Reviews!
Innovative Booth Solutions
Our open-air DSLR Photo Booths are powerful enough to drive high end activations like Interactive videos, Green Screen and Video Messaging, they provide high end prints and instant digital delivery. These booths are extremely slick looking and easily brandable and are at the heart of all of our standard and premium packages.
In addition to standard photo booths (and there is nothing standard about ours) we have a large ensemble of experiential photo and video equipment including;
360 Video Booths, 360 Booth or 360s as they are sometimes called
A fleet of Ring Roamers, mobile photo booths that come to you!
Stand alone, digital booths – We drop them off and they run the party for you.
Vogue LED Booth, an LED light tunnel that makes everything look EPIC!
We have our finger on the pulse of what guests want and what companies need. Our Imagica brand ambassadors bring the energy and are highly trained in all things event, photo booth, tech and customer service related. Our team is always innovating, creating and bringing new ideas to the table, which allows Imagica to continue to be at the forefront of the Photo Booth Toronto industry. If you want a photo booth rental in Toronto and the surrounding area, then we're the obvious choice!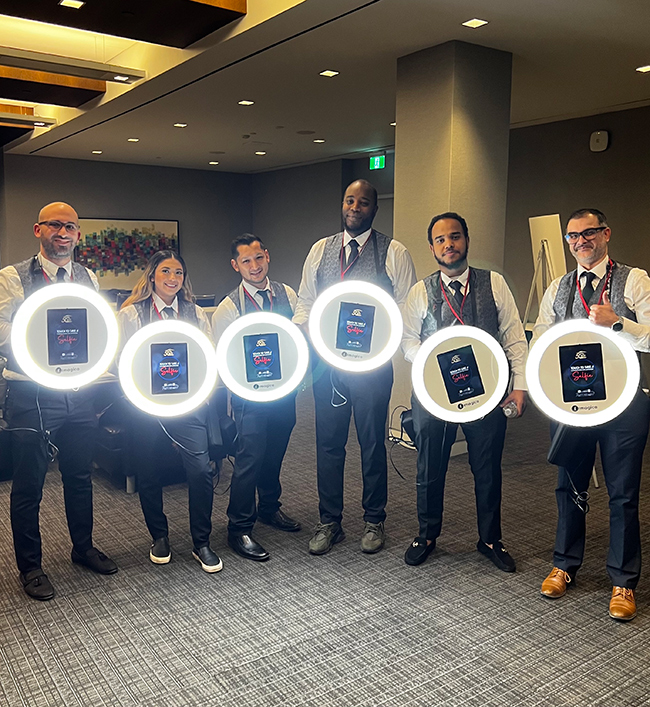 Where You Can Find Us
We pride ourselves in being your elevated event experience solution….challenge accepted!
Photo Booth Toronto
We've Been Busy! See What We've Been Up 
T.O.
Contact Imagica and Request a Quote!
FAQ About Our Photo Booth Packages
Check Out Our Reviews!
The Imagica team did an amazing job for our event! We especially loved their attention to detail and fun props.
Imagica Photo Booth came through again for Brampton Hockey. The players all enjoy being able to take fun pictures with their teammates and friends, and the staff is there to ensure that its done right. The custom background and border adds the extra touch to make your event memorable.
Our student conference came to life when the Imagica photo booth was up and running. Great energy, and fantastic photo memories of the day. Staff were professional and patient. Company was easy to deal with, detail oriented, and flexible to the needs of a large event. Will definitely use again.
Thanks to the Imagica team for bringing that final touch to our gala event, creating an experiential and interactive audience engagement that further supported our back end objectives.
Joseph and his team were a huge part of our party's success. We had both Photo Booth and 360 camera set ups and the team was thrilled. The 360 camera was the hit of the party! What's even better is that you are provided all photos and videos from the event which is great to use in future cultural events. We are looking forward to using Imagica again!
We loved having Imagine at our community conference. Our event catered to attendees of all ages and the photobooth was the perfect interactive way to take home memories from the night. The Imagica ambassador was friendly and fun and really helped all of the guests have a great night! Will definitely book them again!!
Always a pleasure working with the team - responsive, friendly and end product is always amazing.
Imagica is amazing to deal with! We've had them out to a couple Holiday Events and they have always been professional to deal with. Punctual and the quality of the photos are great. Love having all the digital images a couple days later to share with the attendees. Thanks again!!
Hilary Goodfellow
2022-12-12
Had a GREAT experience working with Imagica during a corporate holiday event. The features available in our photo booth package were really impressive, and the team was a pleasure to work with. Would recommend them to anyone looking for a professional, fun photo booth experience.
Thank you so much Imagica for taking our photos at our Holiday Event. You were punctual and made it so much fun. Definitely a lot of memories made. We will definitely use you for future events.