THE CLASSIC PACKAGE
The Classic includes all you need to provide a super-fun time for your guests at any event. Available in durations starting at 2 hours and going up to full or multi-day durations. This package includes all of the features listed above with some of the most common additions being booth wrapping, 5×7 prints, custom prop signs and stanchions/ ropes. The Classic is actually the base for all of our other packages so any other package that you get will have all of the Classic's great features plus the add-on.
THE WEDDING PACKAGE
Congrats on your Big Day!
Give your guests something fun to take part in and memorable to take home. Our pre-designed wedding packages offer a range of great wedding day features that will entertain all your guests, young and old and everyone gets to take home a great memory of your special day.
All the features of the Classic Package plus some features that add a little pomp and circumstance to your activation like booth personalization, custom prop signs, red carpet and gold stanchions and more! Available in 2, 3, 4 and 5 hour durations.
Learn more about our Wedding Photo Booth packages.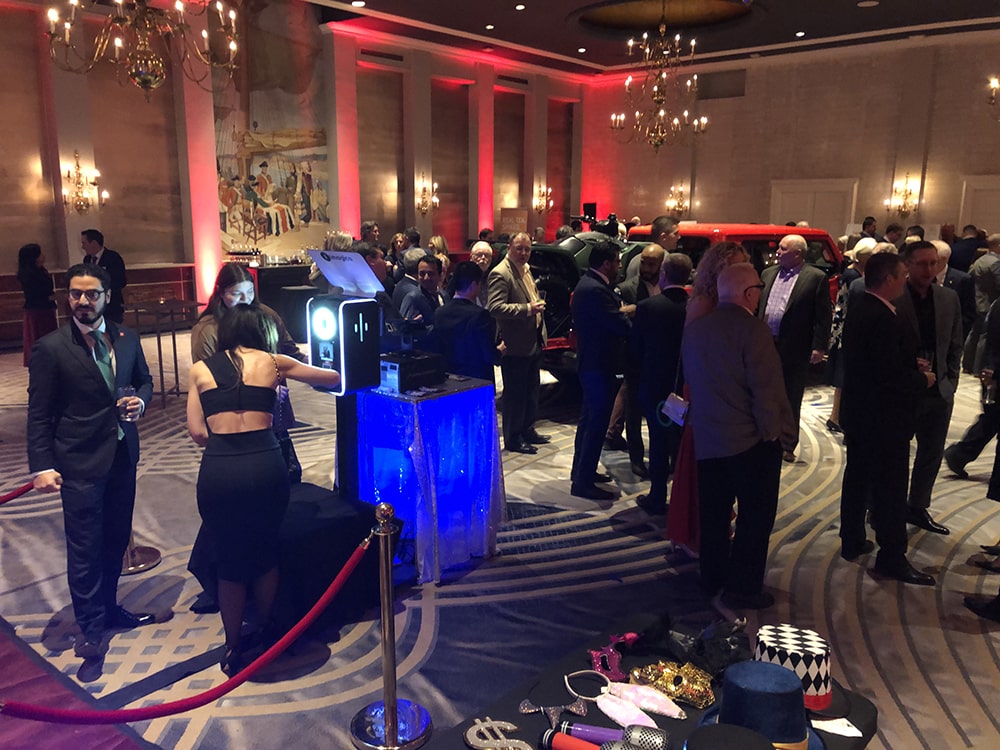 CORPORATE PACKAGES
For corporate activations that need special attention to brand integration, require multiple days, have a large number of attendees or are wanting to harness the business side of photo booths. There is a lot more that our booths can do in addition to all the fun. Get opt-ins, collect guest data, inform and delivery your organization's messaging and make your brand and event memorable.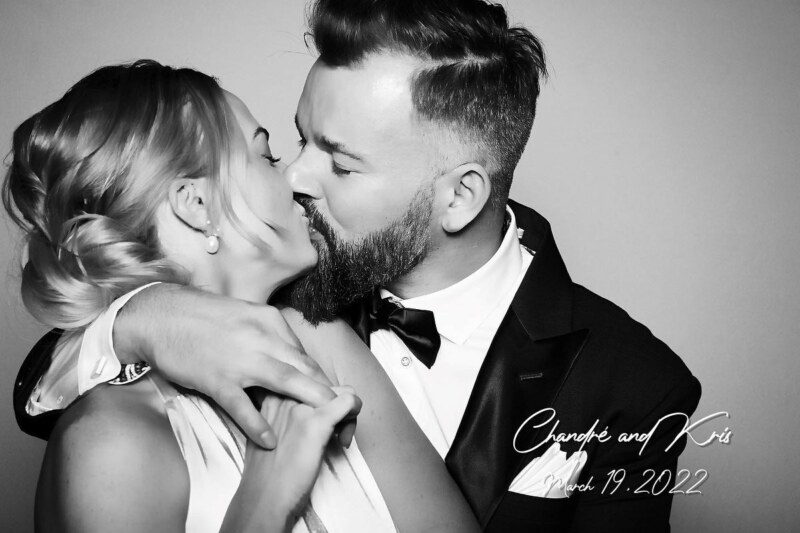 STUDIO BOOTH
Your guests will look FAB with our special lighting, custom Beautify Filter and portrait lens that softens the skin and has you looking like the cover of a magazine. Your choice of Solid colour backgrounds and colour or B&W.
Learn more about our Studio Booth Package
GREEN SCREEN BOOTH
Not sure what background you want or want the choice of multiple? Our green screen booths are designed just for that. Choose between multiple customized backgrounds for your photos and gifs right there at the booth.
Learn more about our Green Screen Package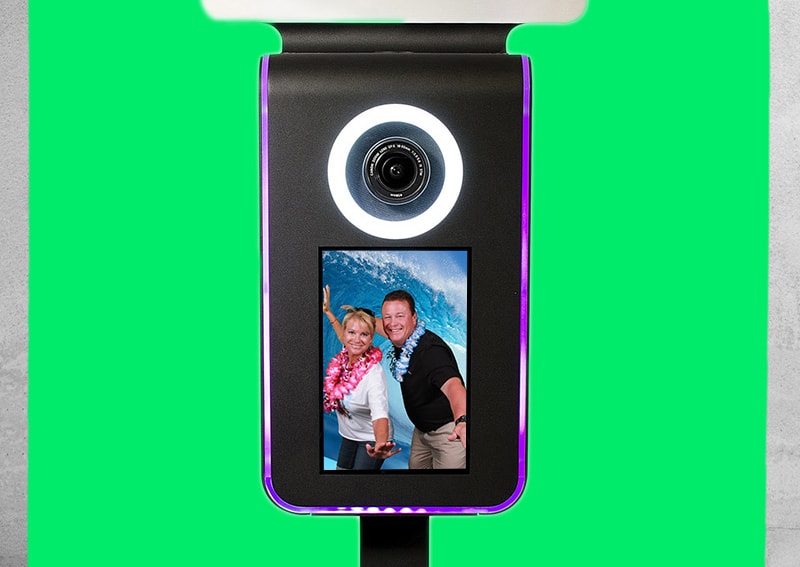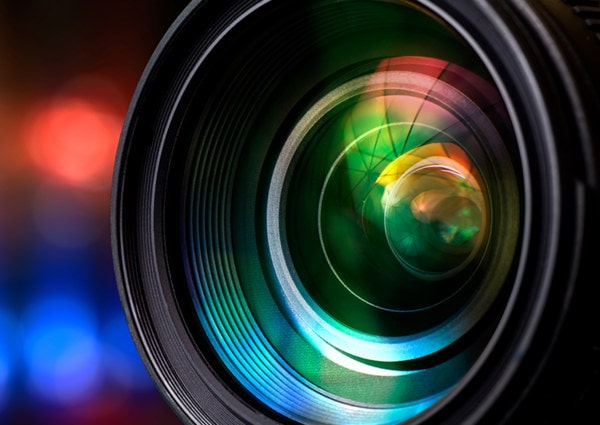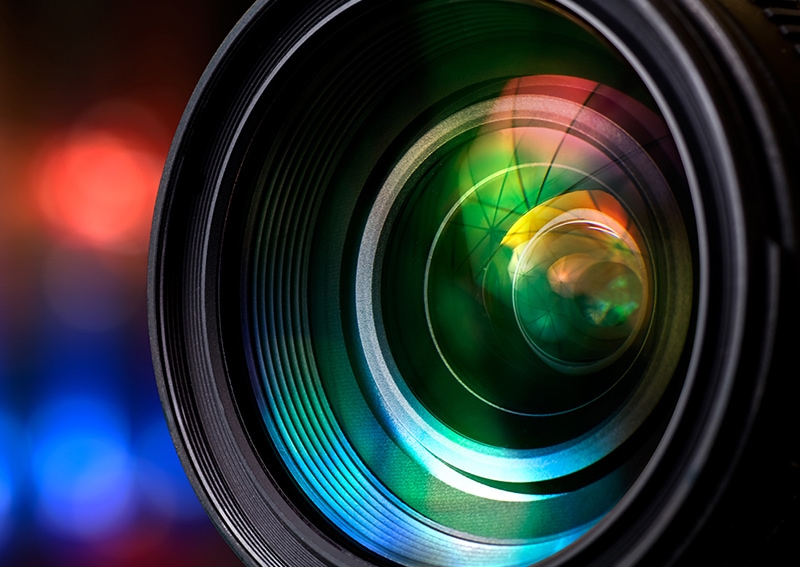 VIDEO MESSAGING
Remember Speaker's Corner? No…to young? Oh well. For those of you old enough to remember, that's exactly what this feature is like. For those who don't know, this feature will allow guests to leave video messages right at the booth.
Bride's love this one because it gives all of your guests a chance to give best wishes, sing a song, tell a joke or whatever else comes to mind after the open bar actually opens. Also great for brand activations when interacting with the public as well as a range of other types of events.
Learn more about our Video Messaging Package
360 BOOTH
The 360 video booth is a platform that you stand on while a camera mounted to an arm spins around you and takes a 360 degree video.
The 360 video booth is an exciting new way to engage audiences at corporate events, weddings and other gatherings. It brings a unique new take on conventional video booths by allowing guests to capture their own unique individual experiences in full 360 degree slow-motion video.
Use this booth to make your brand stand out at shows with instantly shareable and branded content, or offer your wedding guests some fun at your reception unlike any they've had before. Any way you use it, your guests will engage and be entertained. Pairs great with a traditional photo booth setup…the best of both worlds.