DIGITAL PHOTO BOOTHS
With a Fleet of Ring Roamers and Standalone Photo Booths, We've Got You Covered
When it comes to large events like multi-day brand activations, trade shows or galas, having one or many of our Standalone photo booths or Ring Roamers can be a great addition to the overall experience for guests.
With multiple digital booth rentals in Toronto or the surrounding area, your attendees and guests can easily take pictures with their friends and colleagues…with these product offerings, everyone gets a chance to be in the spotlight! Better yet, having multiple booths reduces waiting times and lines, as well as elevates the overall event by making picture perfect moments accessible and readily available.
Our fleet of digital photo booths not only capture pictures, they also have the capability to capture guest data through surveys, contests and more! At Imagica, we can collect valuable information about your guests such as their contact information, purchasing needs, resources and even feedback about your event! Through a streamlined permission process, all information gathered and images taken can then be used for business promotion, decision-making and even planning for your next event with your client's voice at the centre.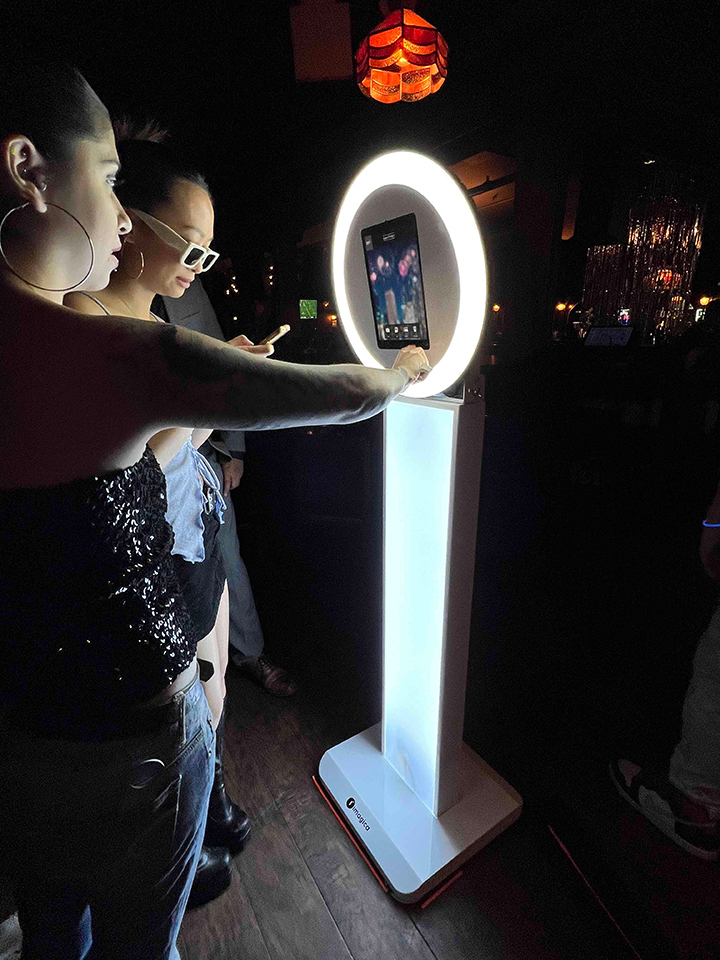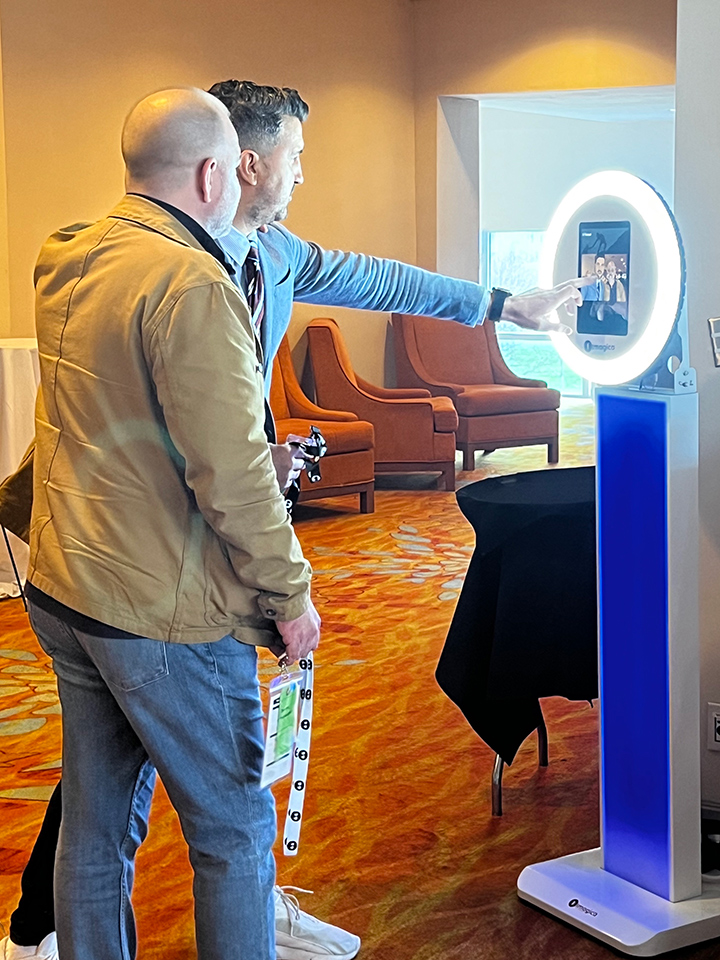 We Offer Standalone and Mobile Digital Photo Booths in Toronto
In addition to Standalone options, our Ring Roamers (mobile photo booths that are carried by Imagica Brand Ambassadors) are always a huge hit at every event. The Ring Roamer service creates unique and customized photo experiences by coming to your guests wherever they are…inside or out!
Both our Standalone photo booths and Ring Roamers are designed to be durable and reliable. Imagica's state-of-the-art technology ensures that every experience is seamless and that each picture is delivered quickly and efficiently. The user-friendly and familiar iPad interface makes it easy for guests of all ages and technical abilities to engage in the moment.
When it comes to large scale, customized events, trust Imagica to provide innovative, reliable, integrated, streamlined and engaging activations that will help you delight, capture and preserve memories for each attendee.